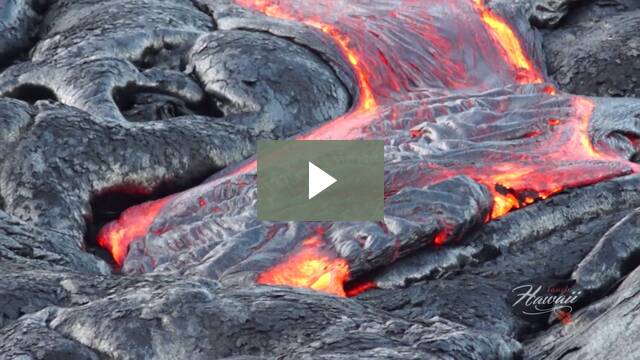 Photos by Don Nelson, story by Ron Finney
Kilauea is Hawaii's most active volcano. Roaring back to life with a violent eruption of superheated gas and magma in January of 1983 she has been pouring forth enormous quantities of lava ever since. The millions of cubic feet of material from Kilauea have added 500 acres of land since her eruption began, enough to fill 1.5 million swimming pools, while also destroying 214 homes. The volcano has also extruded enough volcanic rock to pave a two-lane highway 1.2 million miles long, encircling the globe 50 times! Not surprisingly, Hawaii is the only state in the Union that is growing geographically.
There are a number of excellent opportunities for you to learn about and experience the volcano's awesome creative force for yourself: the Kilauea Visitor's Center and Jagger Museum at Volcanoes National Park (seen left), crater hikes, over-flights by helicopter, boat tours to view fiery magma pouring into the sea, or, if you really want up close and personal–guided hikes to view the battle of fire and water.
Touch Hawaii's Don and Val Nelson recently chose the latter adventure, with Poke a Stick Lava Tours, an amazing, once-in-a-lifetime experience. Where else in the world can you poke hot, oozing magma with a stick? exclaimed Val. "The lava we walked on was so fresh, we could feel the heat beneath our feet!" exclaimed photographer Don. Video of their adventure coming soon courtesy of Touch Hawaii.